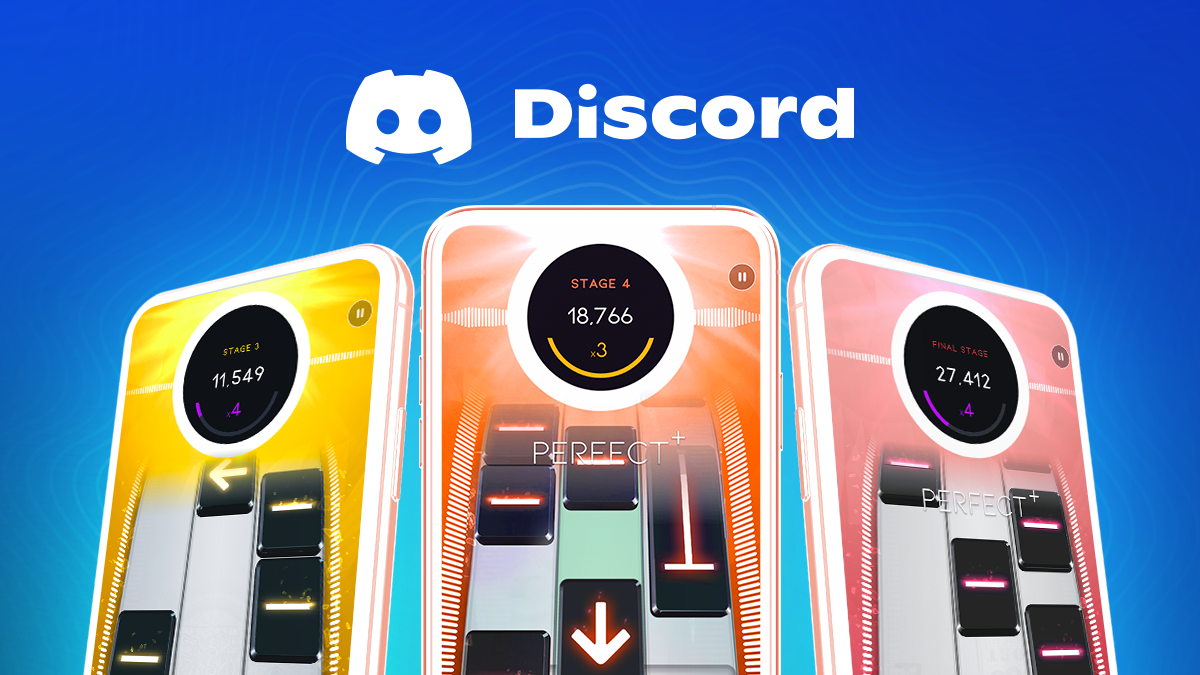 Join our official Discord sever for all the latest Beatstar news, giveaways, exclusive music content and more!
Downloading Discord
The very first thing you will need to do is download Discord to your device - whether that is PC, Android or iOS. If you have done this already, feel free to skip this section.
Once Discord is downloaded, find the application on your device and open it.
Registering to Discord
The next step is to sign up to Discord. If you have done this already, feel free to skip this section.
Once you open Discord, you will be greeted with two options: registering or logging in. If you haven't used Discord before, tap/click "register", otherwise tap/click "log in" and log into your account.
You will have the option to register with your mobile phone or email - whatever you prefer, please enter the applicable and then tap/click "next".
After this, it will ask you for a username & password - don't worry about taking too much time selecting an username, this can be changed at any time later on. Once you've entered both, tap/click "next".
Now you will be required to enter your birthday and agree to the Terms of Service and Privacy Policy. Once done, tap/click "create an account".
If Discord is happy with everything you've entered, it will create your account. If it isn't, just go to the flagged section and correct it. Then you will be able to proceed.
Now you just need to verify you're human by solving the captcha.
Next you can start customizing your appearance on Discord or just skip the part by tapping/clicking on "skip". If asked if you want to "Get access to features just for students", you can just skip it by tapping/clicking on "close".
Congratulations, you just created an account!
Joining the server
Immediately after creating your new account, you will see a similar screen as down below (if you have logged into an already existing account in the previous section, you can find the screen by scrolling down on your server list on the left side and clicking on the green + icon):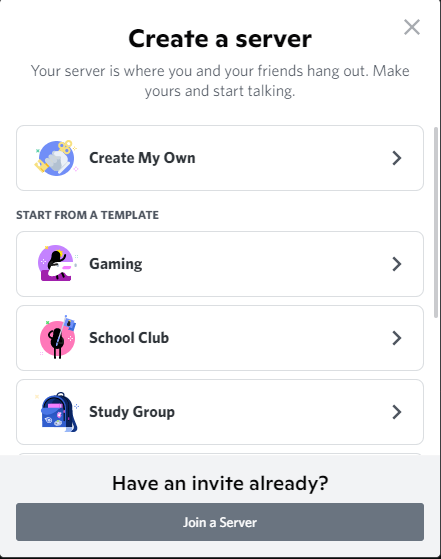 At the bottom, tap/click "Join a friend on Discord" (or "Join a Server"). It will ask you for an invite link. You can simply type in: https://discord.gg/beatstar as shown down below.
Need help? Tap here for more information on using Discord!