DELUXE EDITIONS
Introducing a brand new premium experience that takes your favourite songs to a whole other level with exciting new gameplay!
NEW WAYS TO TOUCH YOUR MUSIC
Deluxe Editions introduces challenging new swipes and holds for you to experience!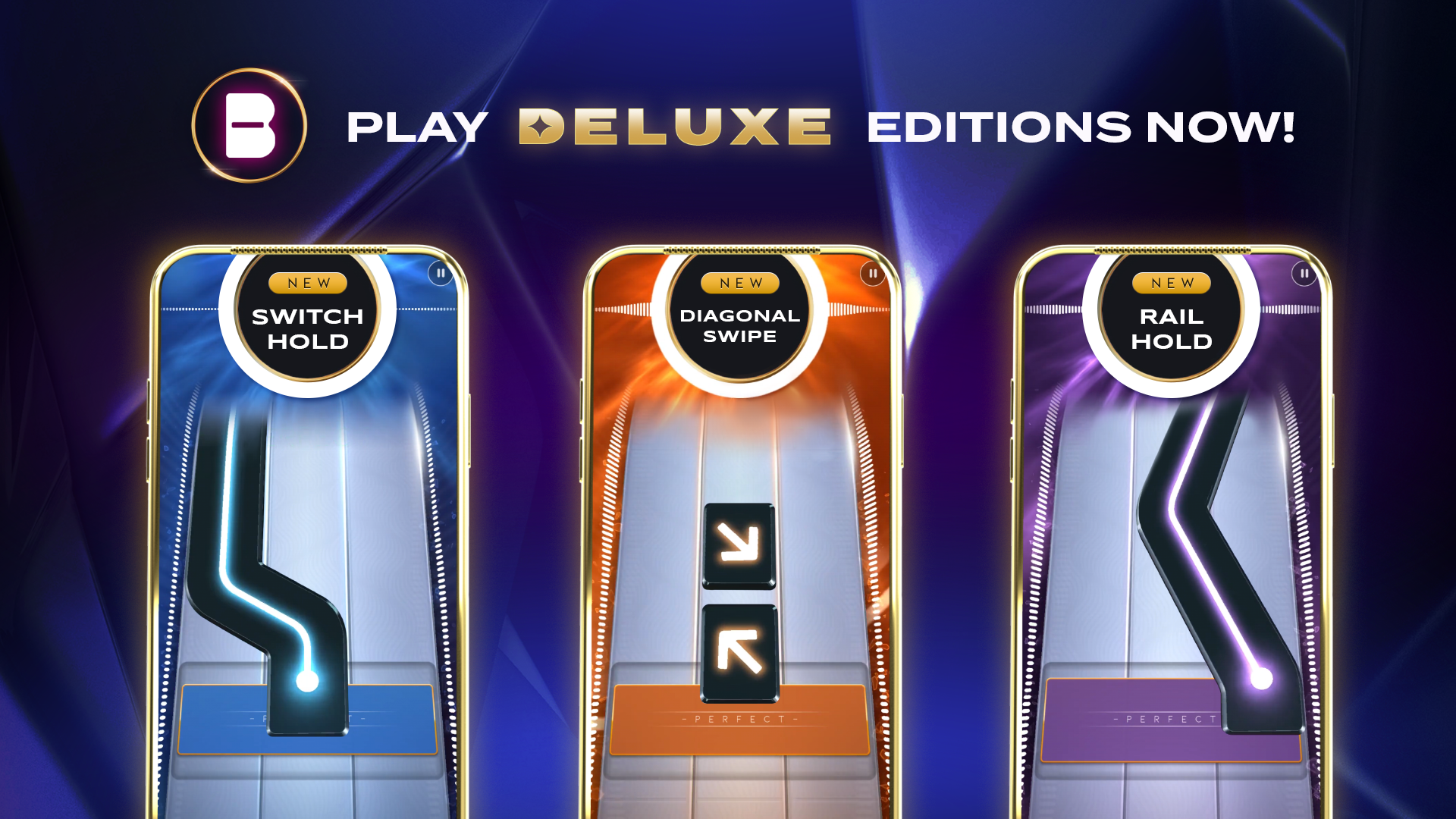 Deluxe songs will truly test your skills as they're played at a faster speed!
HOW TO PLAY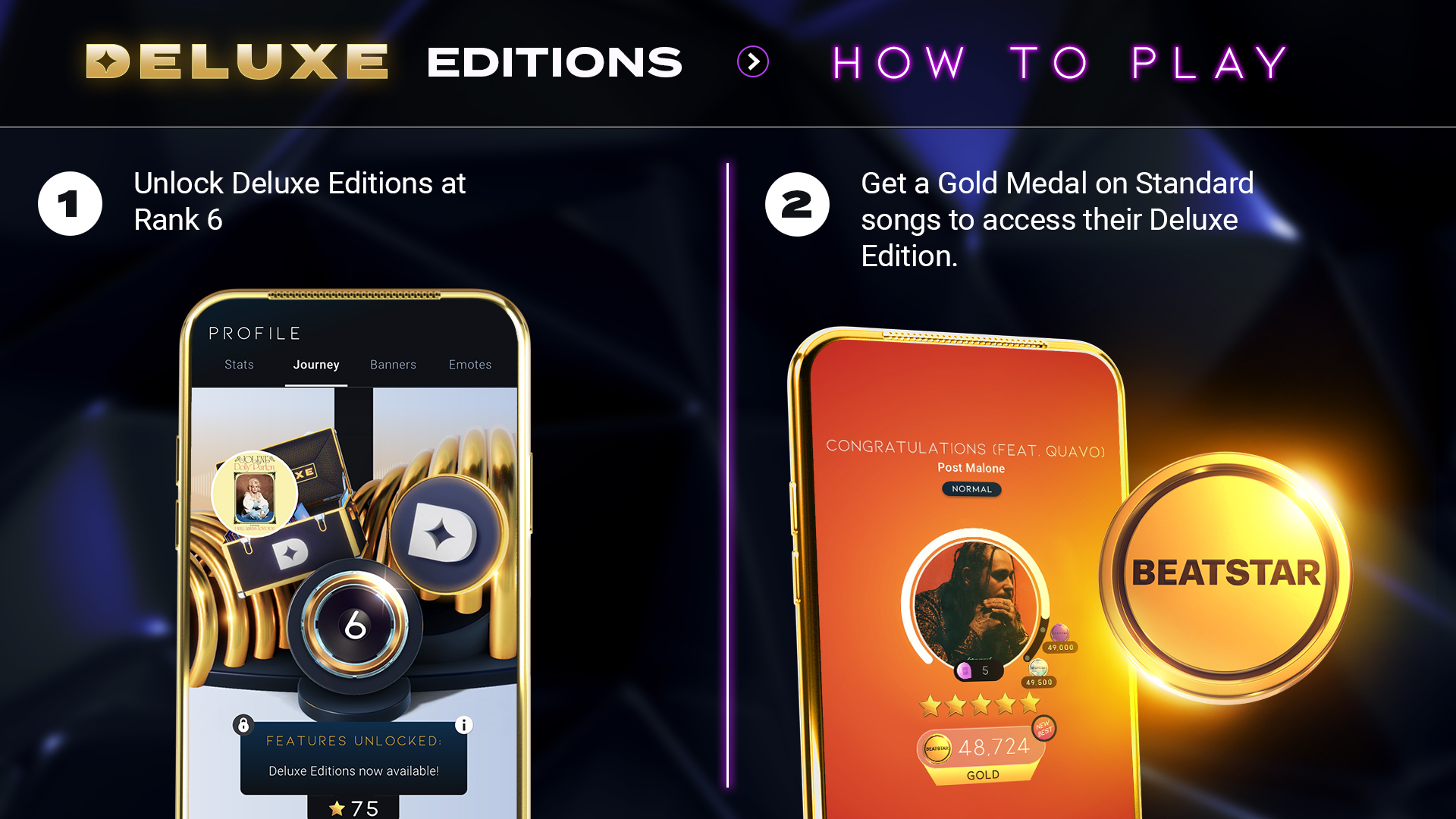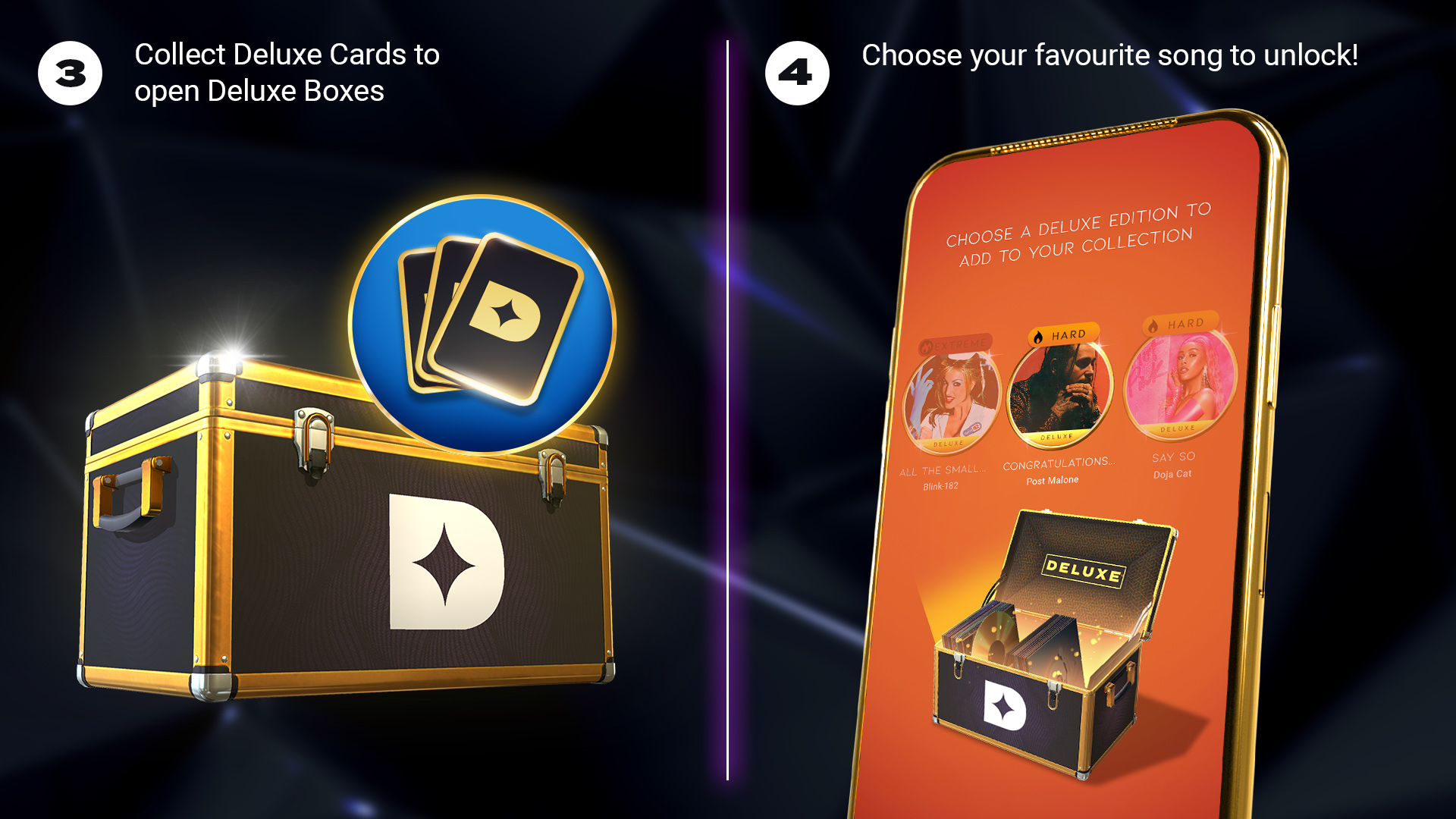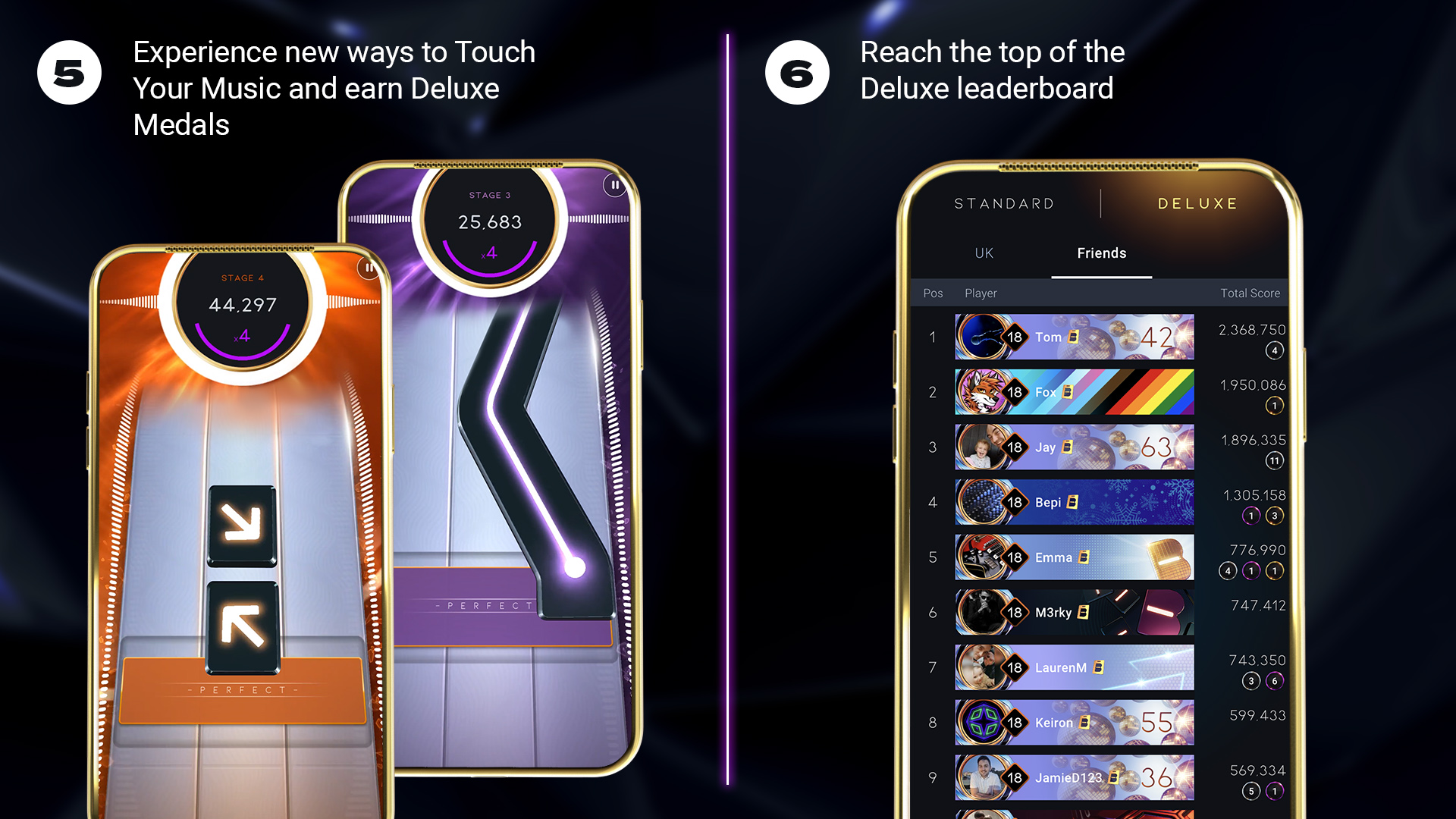 DELUXE SONGS
Challenge yourself and play 30 Deluxe songs now with more coming soon!
Song/Artist
Standard Difficulty
Deluxe Difficulty
Back pocket - Vulfpeck

Hard

Hard

The Middle - Jimmy Eat World
Normal

Extreme

Circles - Post Malone
Normal

Hard

Someone You Loved - Lewis Capaldi
Normal

Hard

Say So - Doja Cat
Normal

Hard

Hey Ya! - OutKast
Normal

Extreme

Blinding Lights - The Weeknd
Normal

Hard

Panini - Lil Nas X
Normal

Hard

Dilemma - Nelly, Kelly Rowland
Normal

Hard

Lalala - Y2K, bbno$
Normal

Hard

Talk -

Khalid, Disclosure

Normal

Hard

Little Talks - Of Monsters and Men
Normal

Hard

Bad Romance - Lady Gaga
Normal

Hard

Pompeii - Bastille
Normal

Hard

Tusa - KAROL G, Nicki Minaj
Normal

Hard

Hey, Soul Sister - Train
Normal

Hard

Starving - Hailee Steinfeld, Grey, Zedd
Normal

Hard

Cake By The Ocean - DNCE
Normal

Hard

Sk8er Boi - Avril Lavigne
Normal

Hard

Congratulations (feat. Quavo) - Post Malone
Normal

Hard

All the Small Things - Blink-182
Normal

Extreme

Kill V. Maim - Grimes
Normal

Extreme

Good Time - Owl City, Carly Rae Jepsen
Normal

Hard

Bang Bang - Jessie J, Ariana Grande, Nicki Minaj
Normal

Extreme

7 Days - Craig David

Hard

Extreme

24K Magic - Bruno Mars

Hard

Hard

The Less I Know the Better - Tame Impala
Normal

Hard

Firestarter - The Prodigy

Extreme

Extreme

American Idiot - Green Day

Hard

Extreme

Crank That - Soulja Boy

Hard

Extreme
DELUXE CARDS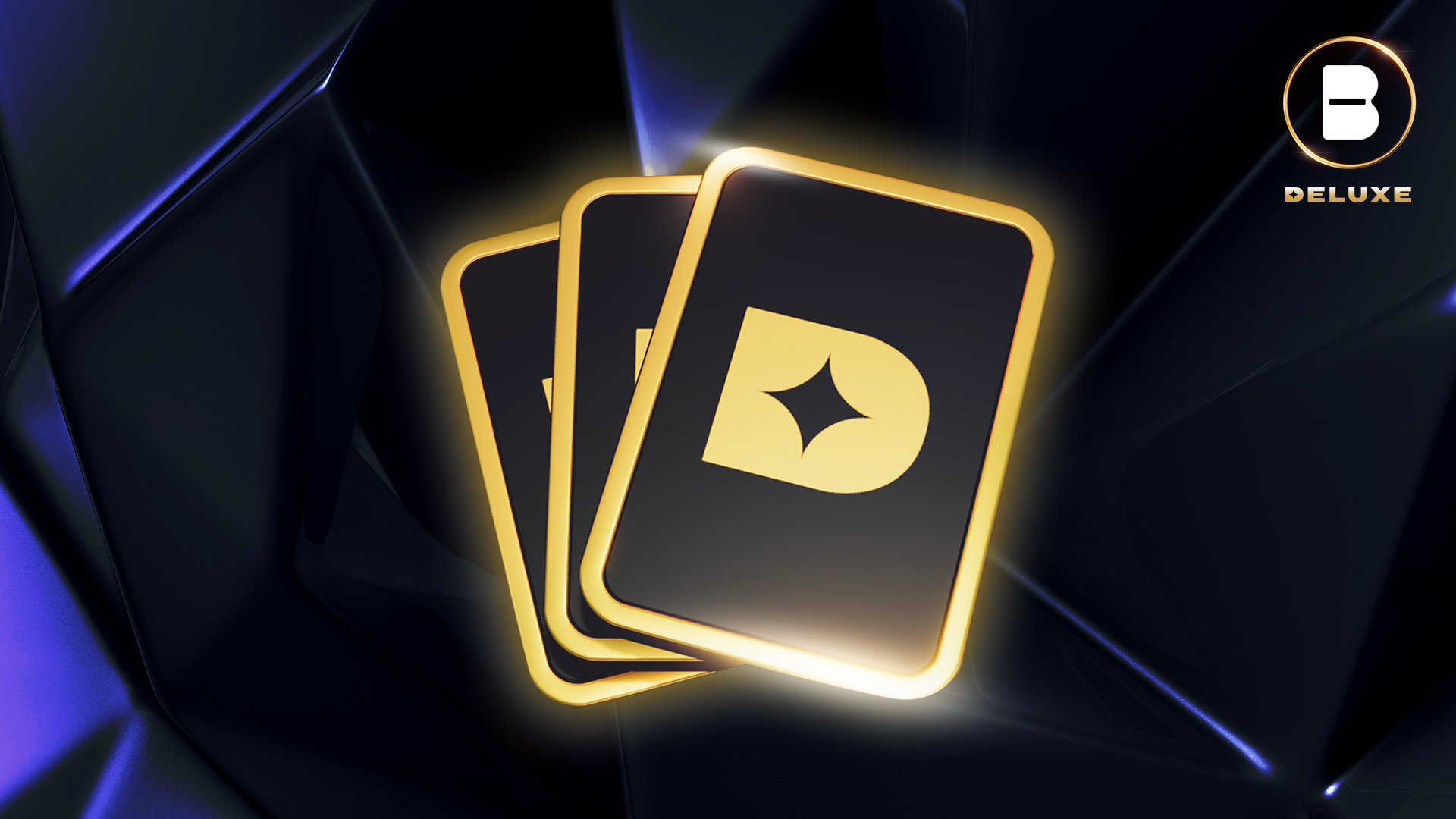 You'll have a chance to collect Deluxe Cards when opening your slot cases!
If you've unlocked all of the songs in the Journey, you'll also receive Deluxe cards as a replacement reward in Tour Pass and Events.
When you get a replacement reward for cards or a song case, you'll receive 50% of their value in Deluxe cards (rounded up).
For example:
x5 Cards reward will convert to 3 Deluxe cards (2.5 rounded up).
Song case normally rewards 4 cards, so you will get 2 Deluxe cards.
Large song case normally rewards 8 cards, so you will get 4 Deluxe cards.
You can also watch an optional video ad for bonus Deluxe cards.
DELUXE BOX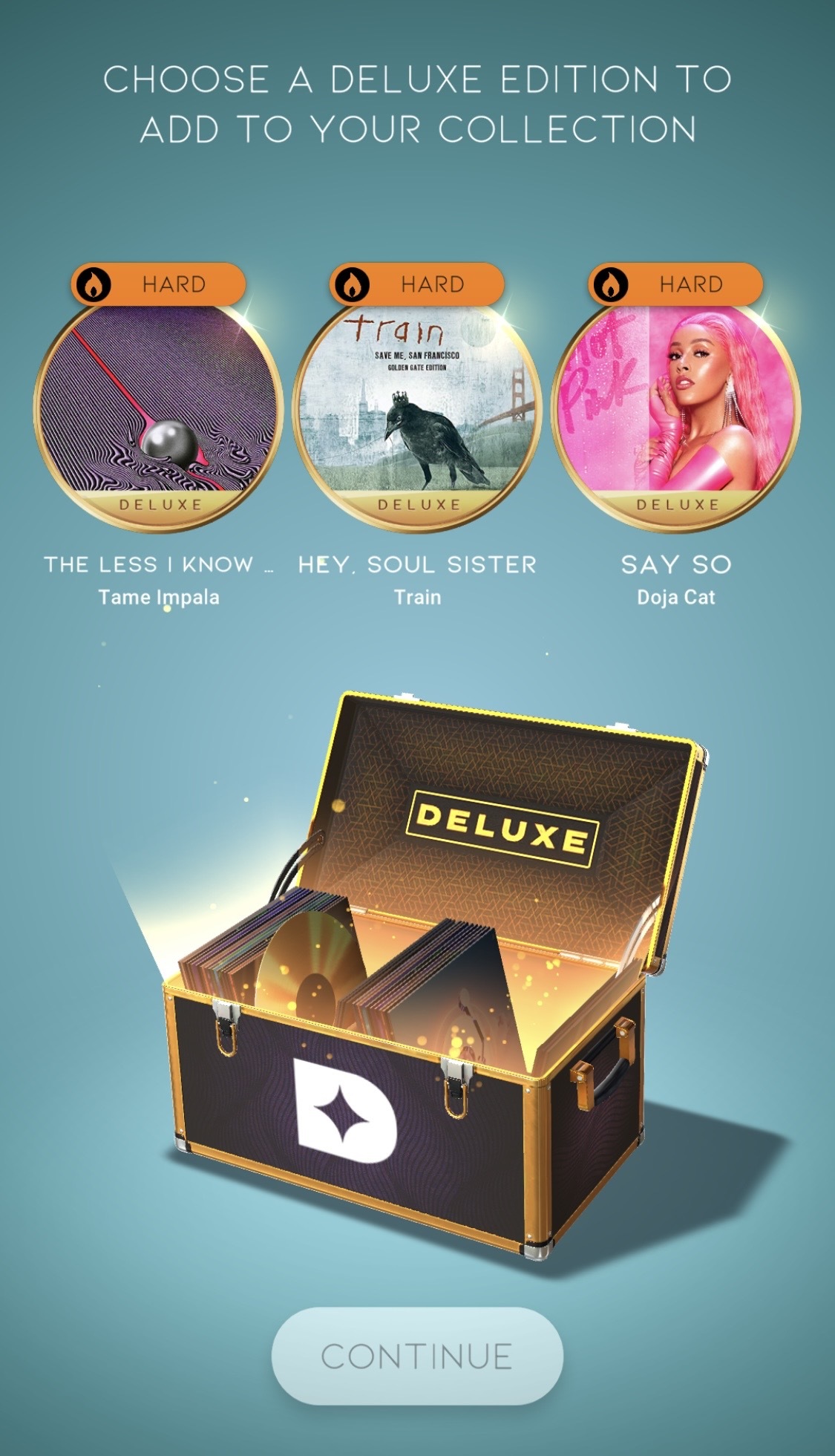 Deluxe songs are added to your Deluxe Box when you get a Gold Medal in the Standard song.
When you've collected enough cards to open your Deluxe Box, you can choose between 3 Deluxe songs to unlock!
FAQS
Q) Can you add Deluxe songs to the Wishlist box? A) No but you can choose between 3 songs when opening a Deluxe box!
Q) Can you use Rainbow cards on the Deluxe box? A) No
Q) Can I continue a Deluxe song to keep my streak? A) Yes but it'll cost slightly more gems
Q) How many Gems does it cost to continue a Deluxe song? A) 1st continue - 5 Gems, 2nd continue - 8 Gems, 3rd or more - 10 Gems
Q) What Journey level will the Extreme difficulty now unlock at? A) Rank 8
Q) Will Deluxe songs show up in Daily Shuffle? A) Yes
Q) Does EasyCue suggest Deluxe songs? A) Yes it'll prioritise Deluxe songs to play
Q) Can I still earn free Unlimited Play by collecting every song? A) Yes but this now includes all Journey and Deluxe songs
B-SIDES
COLLECTION
We've added a new tab for Deluxe songs and you can now easily search for your favourite songs!