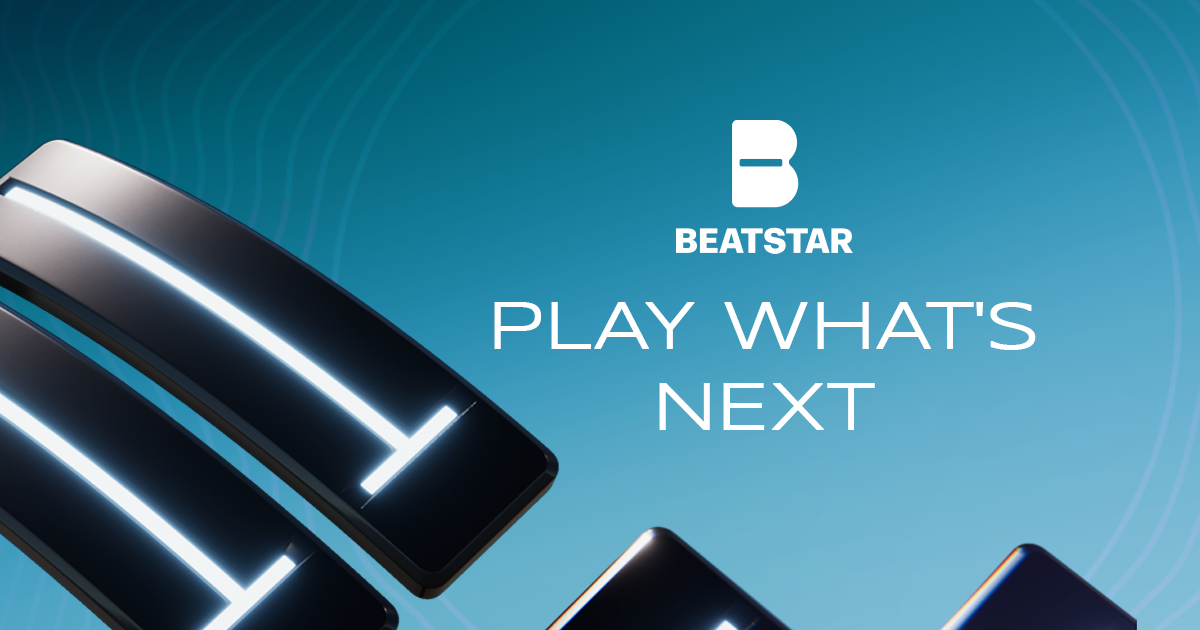 PLAY WHAT'S NEXT: R&B
Beatstar is diving deeper into music and expanding with a new genre, R&B.
We're recategorizing existing R&B songs from artists like Neyo, Erykah Badu, Pharrell, Blu Cantrell and more.
And to celebrate the introduction of R&B, we've planned an R & Beatstar event starting on Friday 30th September 10am UTC.
Play to collect Muni Long's hit single Hrs & Hrs, the new R&B box and more!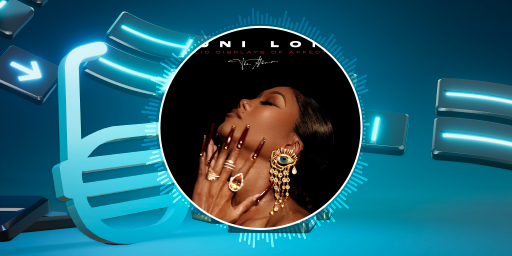 B-SIDES
PERFECT+ HIGHLIGHT
Master your most challenging songs with improved contrast using Perfect+ Highlight!
Turn this feature on in the settings to increase the clarity between hitting Perfect and Perfect+ tiles.
This will change the lane feedback for Perfect tiles to Yellow and Great tiles to Red. It'll also stop Perfect tiles from snapping to the Perfect Bar.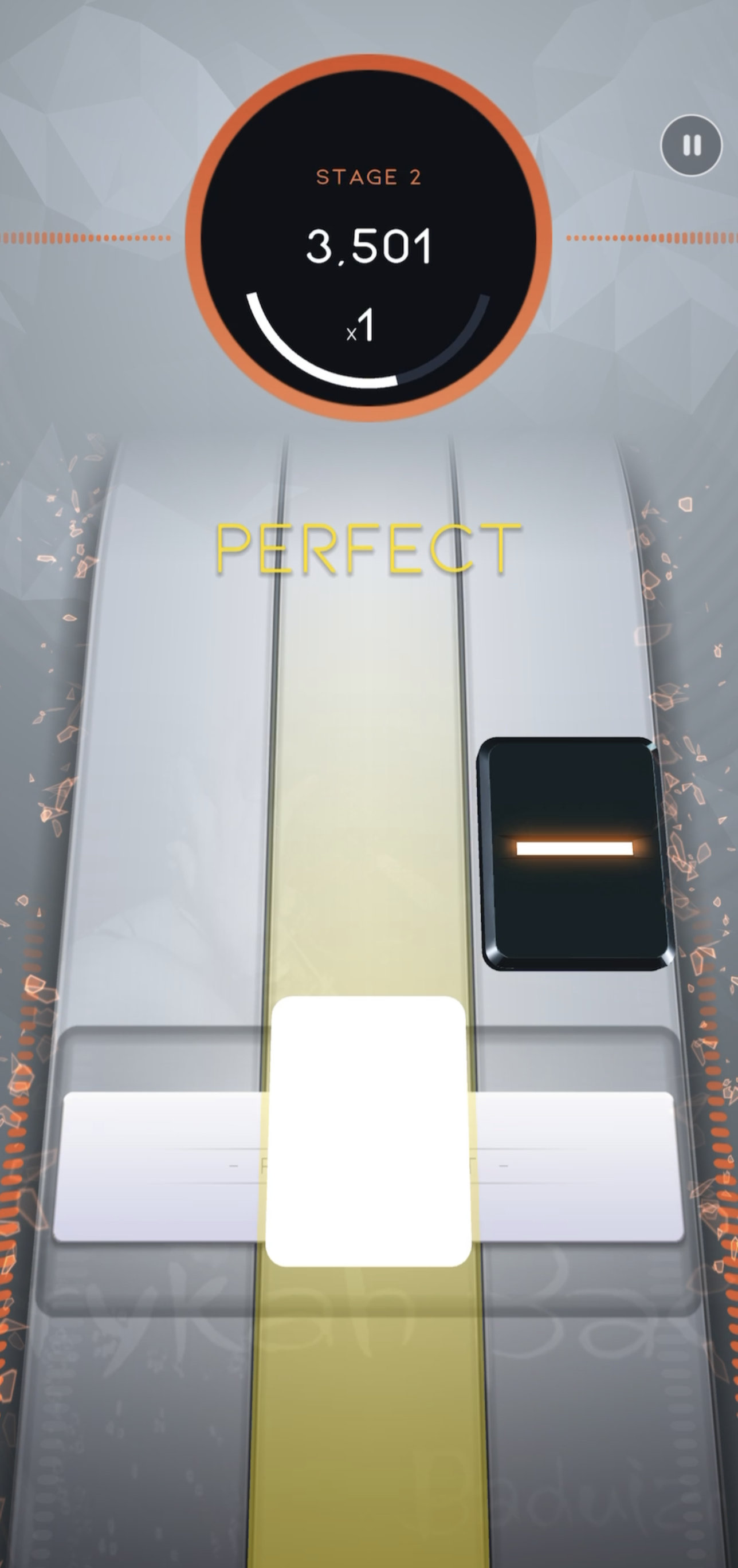 PERSONALISED CAMPAIGN
Experience a new personalised journey with more of your favourite songs!
Complete the new music questionnaire and share which genres you like and love and we'll tailor your Beatstar experience.
As you progress through each journey level, you'll unlock songs that are better suited to your music taste!
Available now to new players in select countries and coming soon to all players.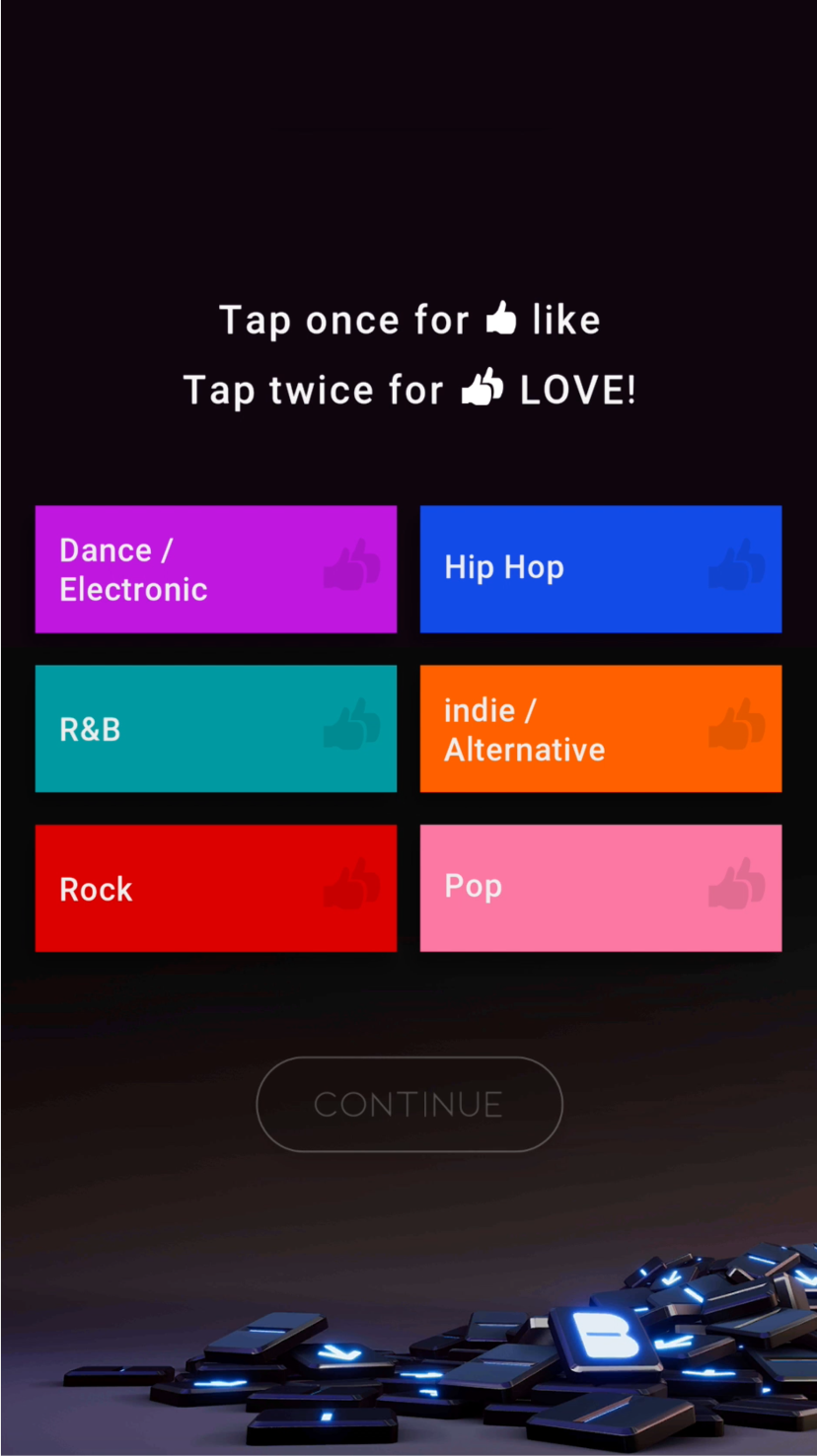 Auto EasyCue
You can now turn off Auto EasyCue in the settings. This will stop the game from automatically selecting the next song on the home screen after you finish playing.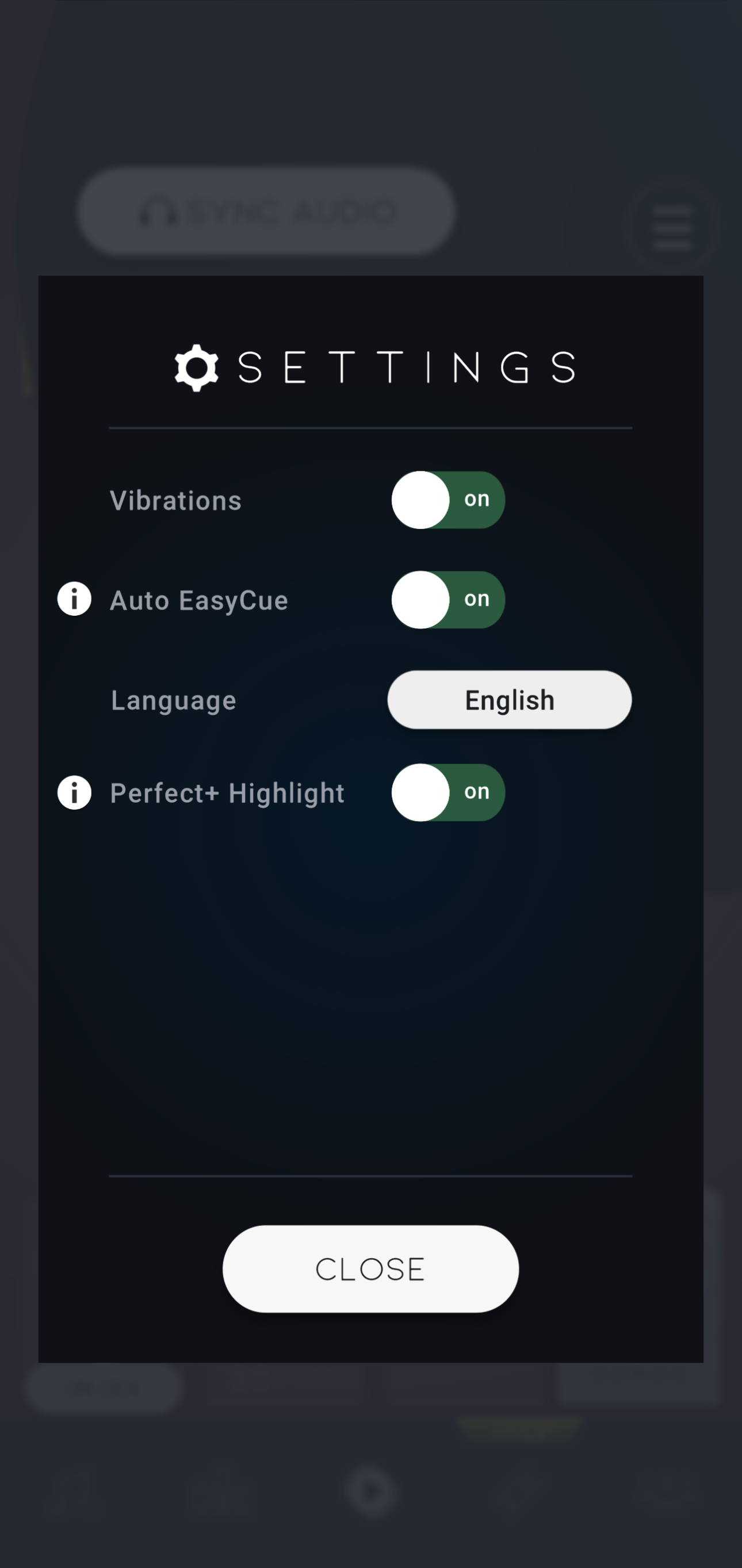 NEW JOURNEY SONGS
We've added 5 new songs to the Journey! You can now collect:
Don't You (Forget About Me) - Simple Minds 
The Less I Know The Better - Tame Impala
Insane In The Brain - Cypress Hill
Miss Independent - Ne-Yo
Left And Right (feat. Jung Kook of BTS) - Charlie Puth
GENRE CHANGES
We've introduced R&B as a new genre and removed Latest Hits. The following songs have been updated.
| | | |
| --- | --- | --- |
| Song | Old Genre | New Genre |
| Bazzi - Mine | Alternative | R&B |
| Doja Cat - Say So | Pop | R&B |
| KAROL G, Nicki Minaj - Say So | Latest Hits | Hip-Hop |
| Kelis - Milkshake | Pop | R&B |
| Khalid - Talk | Pop | R&B |
| Lewis Capaldi - Before You Go | Latest Hits | Pop |
| Nelly, Kelly Rowland - Dilemma | Hip-Hop | R&B |
| Sam Smith - How Do You Sleep? | Latest Hits | R&B |
| The Weeknd - Blinding Lights | Latest Hits | R&B |
| The Weeknd - Can't Feel My Face | Pop | R&B |
| bbno$, Y2K - Lalala | Latest Hits | Pop |
| TCTS, Maya B - Not Ready For Love | Latest Hits | Dance |
| Erykah Badu - On & On | Pop | R&B |
| City High - What Would You Do? | Pop | R&B |
| Bob Marley & The Wailers - Is This Love | Alternative | R&B |
| Bloodhound Gang - The Bad Touch | Alternative | Pop |
| 702 - You Don't Know | Pop | R&B |
| Spin Doctors - Two Princes | Pop | Rock |
| Mabel - Don't Call Me Up | Pop | R&B |
| The 1975 - Chocolate | Pop | Alternative |
| Amy Winehouse - Rehab | Alternative | R&B |
| Doja Cat - Juicy | Pop | R&B |
| Powfu - death bed (coffee for your head) (feat. beabadoobee) | Latest Hits | Hip-Hop |
| Mura Masa - Deal Wiv It | Latest Hits | Hip-Hop |
| Ne-Yo - Miss Independent | Pop | R&B |
| Craig David - 7 Days | Pop | R&B |
| Chaka Demus & Pliers - Murder She Wrote | Pop | Hip-Hop |
| D'Angelo - Brown Sugar | Pop | R&B |
| Blu Cantrell - Hit 'Em Up Style (Oops!) | Pop | R&B |
| Pharrell Williams - Come Get It Bae | Hip-Hop | R&B |
| Hot Chip - Over and Over | Pop | Alternative |
| LSD (Sia, Diplo, Labyrinth) - Thunderclouds | Pop | R&B |
| Billie Eilish - Bad Guy | Latest Hits | Alternative |
| Lil Jon, LMFAO - Outta Your Mind | Pop | Hip-Hop |
| Juice WRLD - Come & Go (with Marshmello) | Latest Hits | Hip-Hop |
| 88rising, NIKI - Indigo | Latest Hits | R&B |
| Tones and I - The Kids Are Coming | Latest Hits | Pop |
| Sister Sledge - He's The Greatest Dancer | Pop | R&B |
| Sister Sledge - We Are Family | Pop | R&B |
| KC & The Sunshine Band - That's The Way (I Like It) | Pop | R&B |
| Ado - USSEEWA | Latest Hits | Rock |
| DISH// - Neko | Latest Hits | Pop |
| Post Malone - Circles | Latest Hits | Hip-Hop |
| Princess Nokia - I Like Him | Latest Hits | Hip-Hop |
| Gnarls Barkley - Crazy | Pop | R&B |
| Anitta - Show das Poderosas | Dance | Pop |
| Curtis Mayfield - Move On Up | Pop | R&B |
| Bruno Mars - 24K Magic | Pop | R&B |
| The Kid LAROI - WITHOUT YOU | Latest Hits | Pop |
| 24kGoldn, iann dior - Mood (feat. Iann Dior) | Latest Hits | Hip-Hop |
| GAYLE - abc (nicer) | Latest Hits | Pop |
| Justin Bieber - Intentions (feat. Quavo) | Latest Hits | R&B |
| Emmy Meli - I AM WOMAN | Latest Hits | R&B |
| Master KG - Jerusalema (feat. Nomcebo Zikode) | Latest Hits | R&B |
| Camila Cabello feat. Ed Sheeran - Bam Bam | Latest Hits | Pop |
| CKay - love nwantiti (ah ah ah) | Latest Hits | R&B |
| Lil Nas X - Montero (Call Me By Your Name) | Latest Hits | Hip-Hop |
| Camila Cabello feat. WILLOW - psychofreak | Latest Hits | Pop |
| Fireboy DML & Ed Sheeran - Peru | Latest Hits | R&B |
| Glass Animals - Heat Waves | Latest Hits | Alternative |
| The Chainsmokers - Riptide | Latest Hits | Pop |
| The Chainsmokers - I Love U | Latest Hits | Pop |
| Eminem - Godzilla (feat. Juice WRLD) | Latest Hits | Hip-Hop |
| Black Eyed Peas & Shakira & David Guetta - DON'T YOU WORRY | Latest Hits | Pop |
| Öwnboss & Sevek - Move Your Body | Latest Hits | Dance |
| Charlie Puth - Left And Right (feat. Jung Kook of BTS) | Latest Hits | Pop |
BEATMAP CHANGES
We've made some changes to Happier - Marshmello, Bastille. We hope you'll have fun replaying the song!
Previously the following songs had different a beatmap and/or difficulty for players in Japan and Brazil. They are now the same for all players.


Roots Bloody Roots - Sepultura (JP & BR)
Sweet But Psycho - Ava Max (JP)
The Middle - Jimmy Eat World (JP & BR)
Say So - Doja Cat (JP)
Hey Ya! - OutKast (JP)
Circles - Post Malone (JP & BR)
death bed (coffee for your head) - Powfu, beabadoobee (JP)
Blinding Lights - The Weeknd (JP)
Hey, Soul Sister - Train (JP)
Show das Poderosas - Anitta (BR)
Anna Julia - Los Hermanos (BR)
Flash Pose - Pabllo Vittar, Charli XCX (JP & BR)
Break Free - Ariana Grande (JP)
Bad Guy - Billie Eilish (JP)
Rydeen - YELLOW MAGIC ORCHESTRA (JP - normal to hard)
I Want It That Way - Backstreet Boys (JP)