The Daily Shuffle
We're introducing our first event in Beatstar called Daily Shuffle.
This is a single-player event where you can get bonus Tour Points for replaying a song from your collection and scoring well.
You can play two daily shuffle songs each day, with the event refreshing at every day.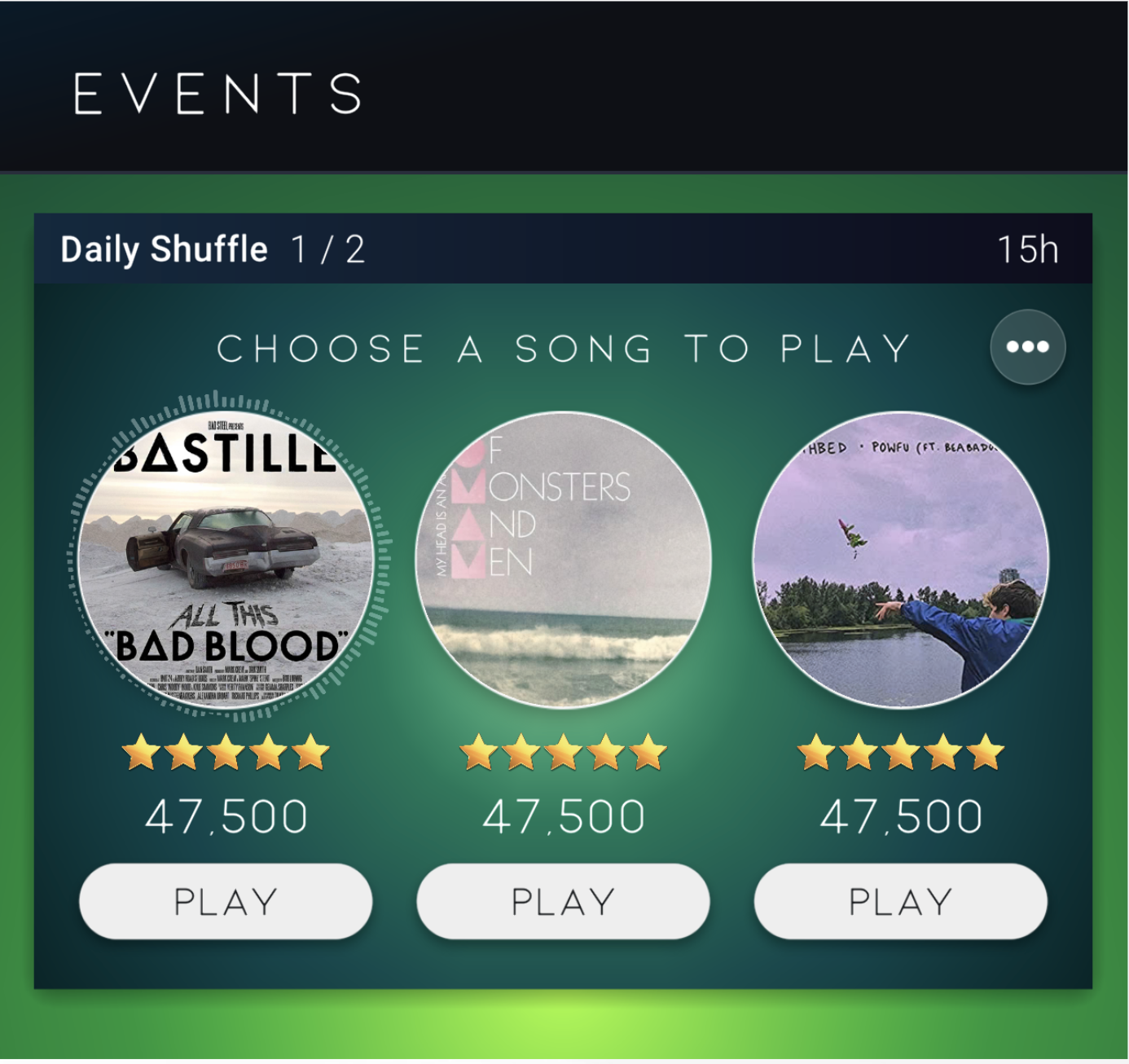 Playing a Daily Shuffle song allows you to win more Tour Points.
You'll earn double Tour Points vs. playing a random song in your collection.
You won't earn any Beatcoins, but you can still collect Stars and Medals.