Journey & Venues
This Journey is meant to give you a more visual way to track your progress and be a new source of rewards and events.
How do Venues work?
The milestones in the Journey are called Venues. When you reach a new Venue in the Journey, a new set of songs is made available for you to receive through boxes. Unlock venues by collecting stars from playing songs and venue events.
Early on in the game, you will also unlock things like the leaderboard and the Hub via the Venues.
While in a venue, you may receive special Venue boxes once in a while in your box slots. This box will contain a song from the ones you got access to in that venue.
Boxes received from the Journey path are instantly claimable and didn't go to your box slots on the home screen.

Venue Events
These are competitive events that match the venue you're currently on in the Journey. They're unlocked at 40 stars.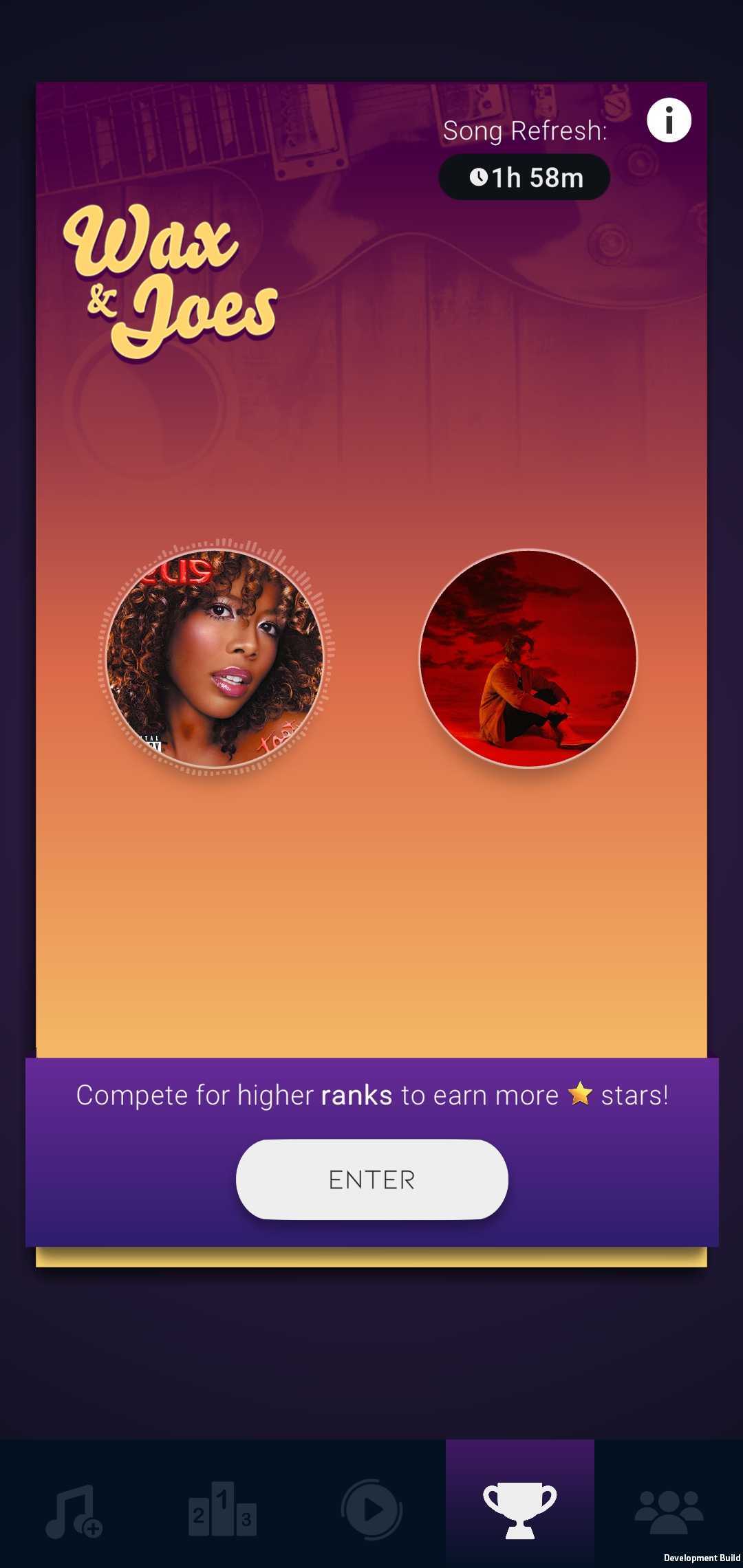 How do Venue events work?
Venue songs are global: everyone in Venue 3 sees the same songs for a 2 hour period. Early venues have fewer songs to compete in, later venues have more

Venue 2-3 = 2 songs

Venue 4-8 = 3 songs

Venue 9-12 = 4 songs

Venue 13+ = 5 songs.

The leaderboard refreshes with every new venue event you start and your rank is based on your point score.

Each time you play a song you spend 1 energy. You can use your energy to get a new score on a song, or spend the energy on playing another venue song.

You will see the final leaderboard and receive your rewards a few moments after the end of the event. Higher ranks reward more stars.

You can play a locked venue song you have not yet unlocked in the song collection, however, it will cost 3 energy.
Note: If you get a brag from a Venue song, tapping revenge costs you energy as it's a venue song, even though there's no indication of this in the brag UI.
| | |
| --- | --- |
| Venue Duration | 4h |
| Venue Energy | 4 total energy. +1 energy every 15 minutes |
| Cooldown Timer | 1h from venue end |
| Venue songs refresh | 2h |
How does Venue scoring work?
The game will give you a score per venue song played. At the end of the event, the points for each song are summed up and you will rank on the leaderboard according to your total points.
Ties are possible and will show in the Venue leaderboard as more than one person having rank 2 for example. In that scenario, no one would have rank 3 and the next person in line would have rank 4.