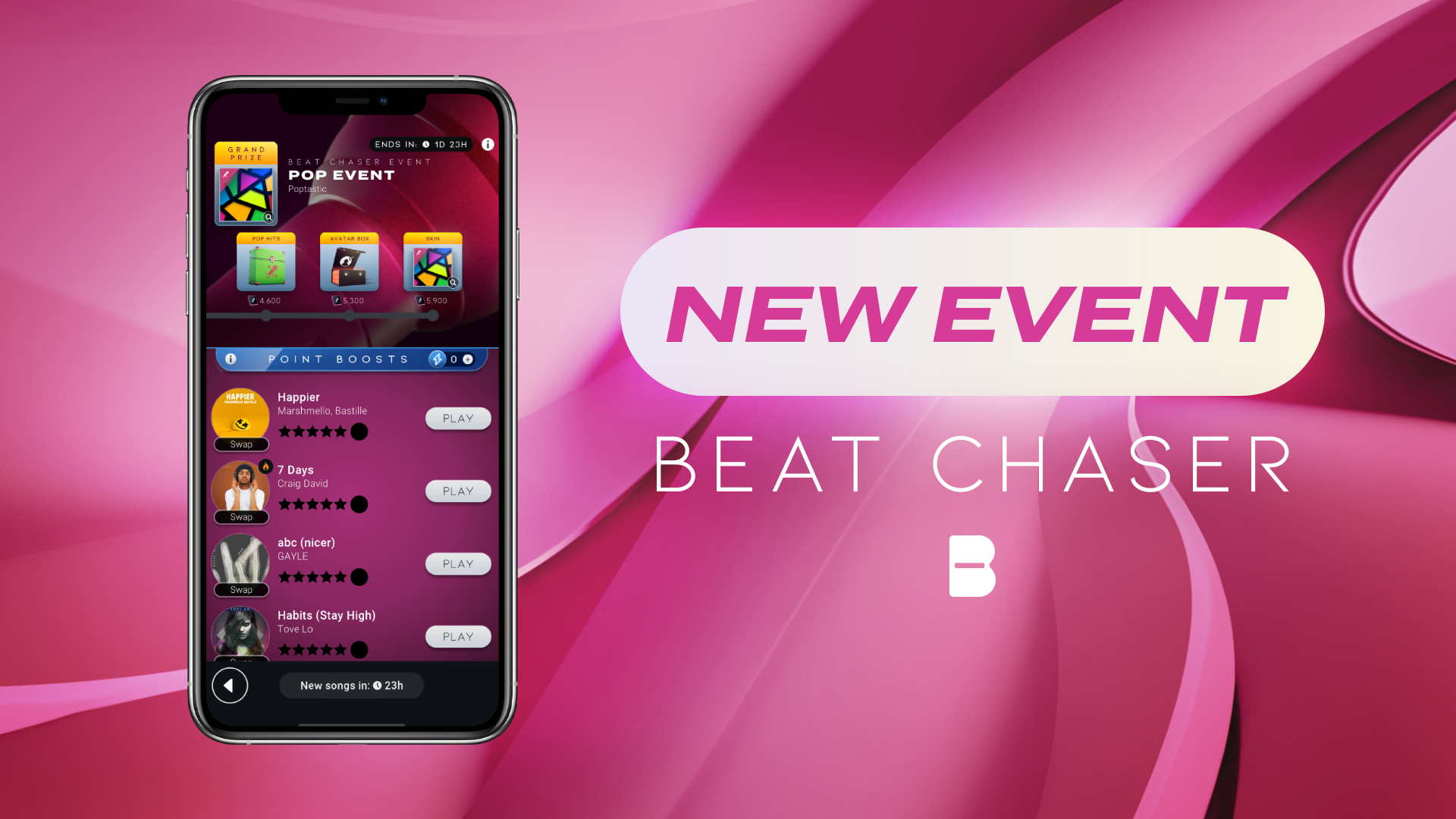 BEAT CHASER EVENT
Introducing a brand new weekly event! Play your favourite songs, earn Beat Chaser Points and unlock new rewards!
HOW TO PLAY
Unlock the new Beat Chaser event at Rank 5! Pick your favourite songs from the event song rotation, earn as many beat points as you can by tapping on the special tiles! Tap on the beat and stack up your rewards to win new prizes!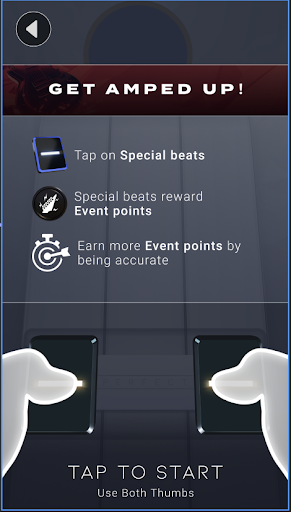 BUNDLE BOOSTERS
Each boost will allow you to earn triple the amount of Beat Chaser Points! You'll receive 10 boosts per purchase with a whole day of unlimited play to go with it. Don't worry, if you fail or quit the song... You won't consume your boost!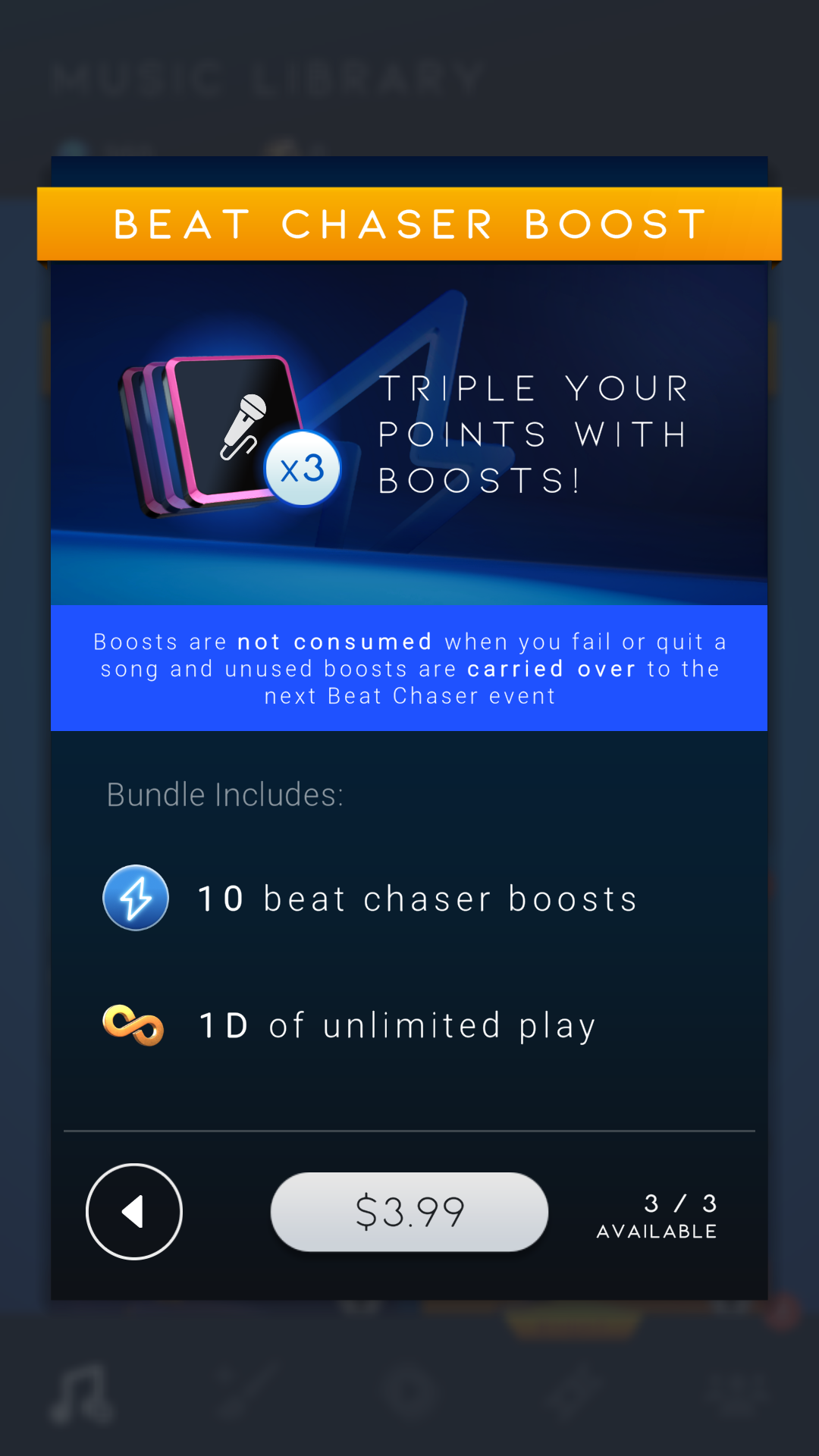 NEW REWARDS
2 new rewards are making their way into the game:
Avatars:
Choose your avatar from the new merch collection tab! Earn new avatars as you play, change your avatar at any time! You'll get some starter avatars with the update!
Track Skins:
Track skins will change the appearance of the tile track, perfect bar scene and your score! Assign a skin to each genre of music or stick with the default! The track skin is made for the genre of song and will not vary from song to song. You'll receive your first track skin for free via the newsfeed!

MERCH COLLECTIBLES
Navigate to your Merch Collectibles tab on the left hand side of your screen! From here, you'll be able to browse and manage your skins, avatars, banners and emotes from one place!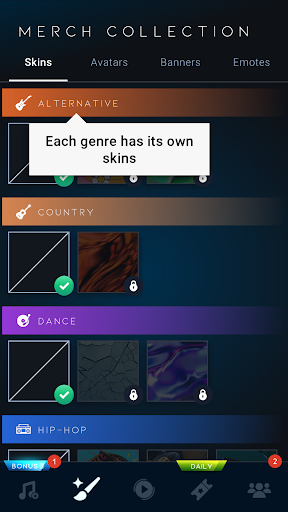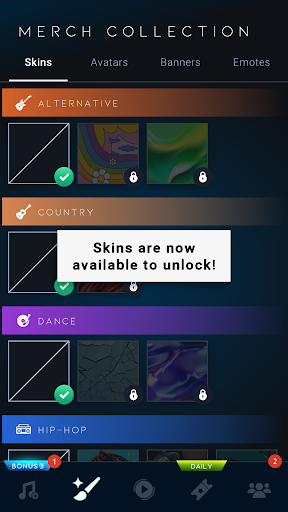 MERCH BOX
There are two new types of Merch Boxes coming to the game!

Generic Merch Box:
Includes all merch: Track Skins, Avatars, Emotes and Banners.

Individual Merch Box:
Track Skin Merch Box
Avatar Merch Box
Emote Merch Box
Banner Merch Box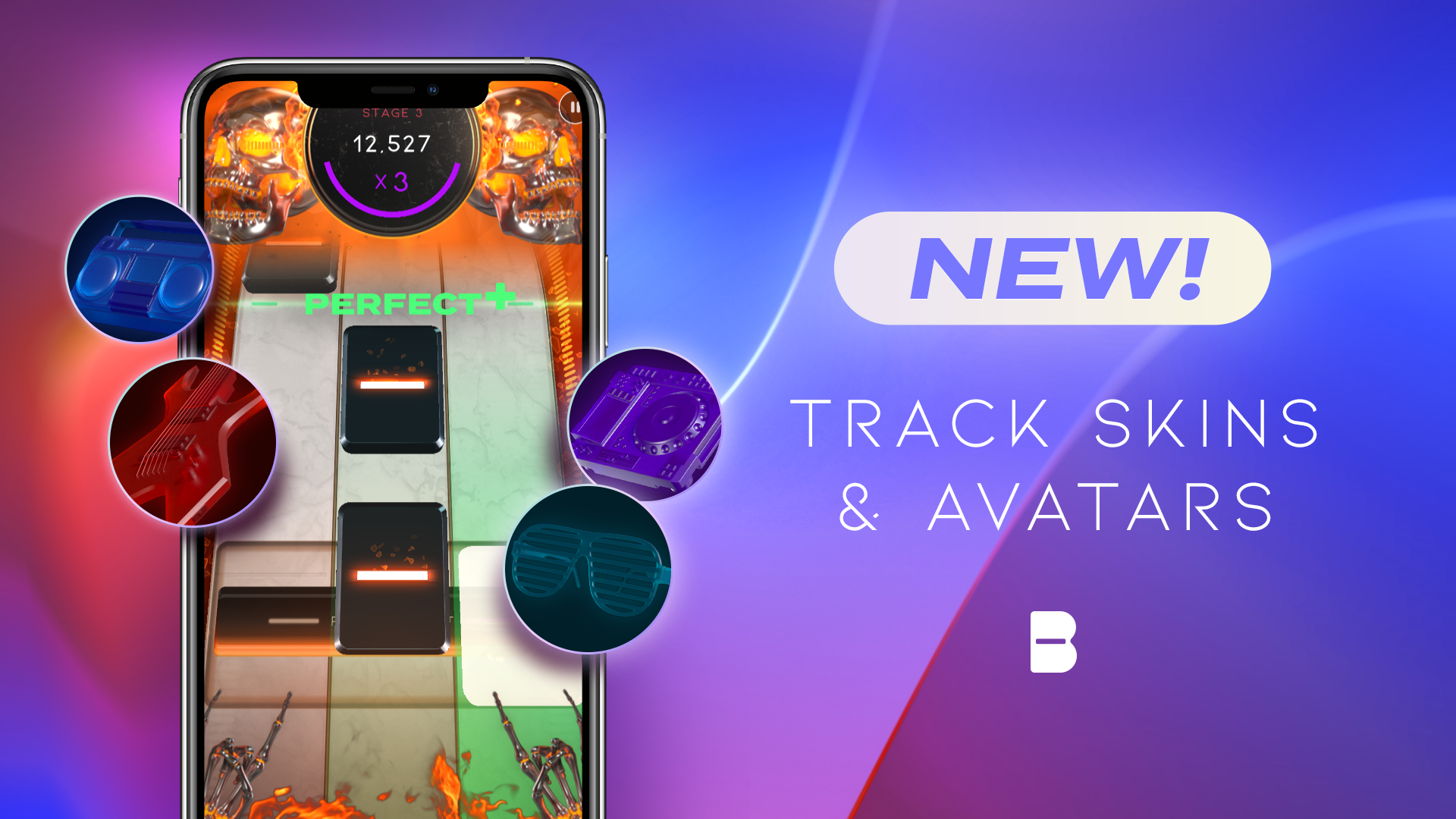 FAQ
Q) Are the Beat Chaser events always available to play?
A) No. The Beat Chaser Events run over multiple consecutive days. There will be a timer in game when you can expect the next event!
Q) Will the Beat Chaser event run the same time as a Leaderboard event?
A) No.
Q) Can I get new event songs in the Beat Chaser event if I don't like the ones I'm given?
A) You can! Your first song refresh will be free. Any time after that, you can pay gems to skip the refresh timer on your event song selection.
Q) Can boosters be used in all of the events?
A) No, they are only to be used during Beat Chaser Events
Q) Can I carry over event boosters?
A) Yes, they can be carried over into the next Beat Chaser event!
Q) The first song refresh is free, does this mean I can claim new songs every day for free?
A) No, this is a one-time free refresh.
Q) What happens if I quit during a song?
A) You will lose any Beat Chaser Points you have earned in that specific song and you won't be able to replay the song or try again, but you will keep any event boosts you may have!
Q) Can I assign different track skins to different songs?
A) You can't. All track skins are restricted to one genre. You could have multiple track skins to choose from, but the track skin will apply for all songs within that genre.
Q) What happens if I haven't assigned a track skin to each genre?
A) You will get the default one.


B-SIDES
The Merch Collection unlocks at Rank 1 (6 Stars).
You can participate in the Beat Chaser Events when you have earned 40 stars. You now need 50 stars to participate in the multiplayer leaderboard Events.
Rainbow cards will be moving with Tour Pass 24! You will find them in the Beat Chaser events instead of the Tour Pass. There will be a slight rebalance to the other cards available in the Tour Pass.
PERFORMANCE ISSUES
We've made some general performance improvements for all devices!